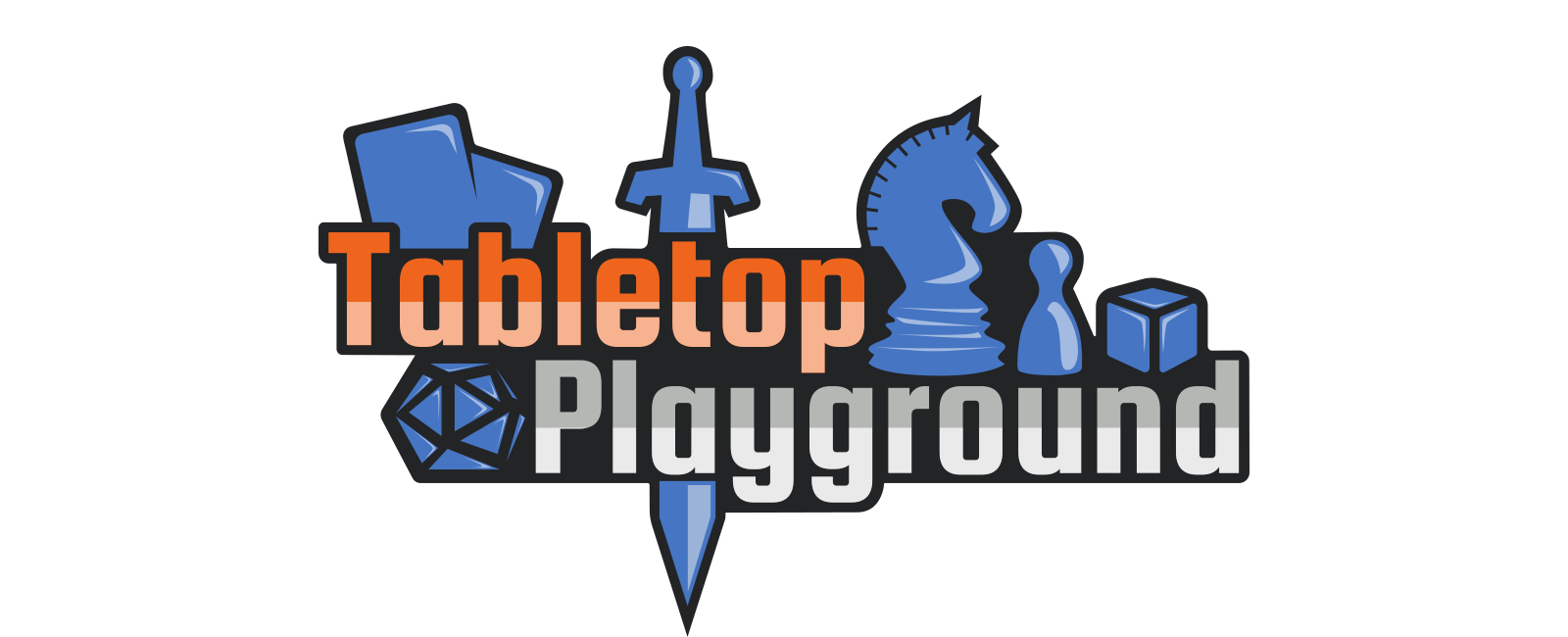 Tabletop Playground
TTP Creator's Program And Release Window
---
Hey itch.io community! We're excited to have setup our itch.io page for Tabletop Playground, our upcoming digital tabletop game for fans and creators alike. You can learn more about it on our game page and on our website.
We've got some news to coincide with the launch of our itch.io page too. From today we're starting a Creator's Program in collaboration with mod.io, which will going forward be our early access initiative. By joining the program you'll be able to play and test Tabletop Playground before it releases and create content and games that could even be available for the world to enjoy when the game launches.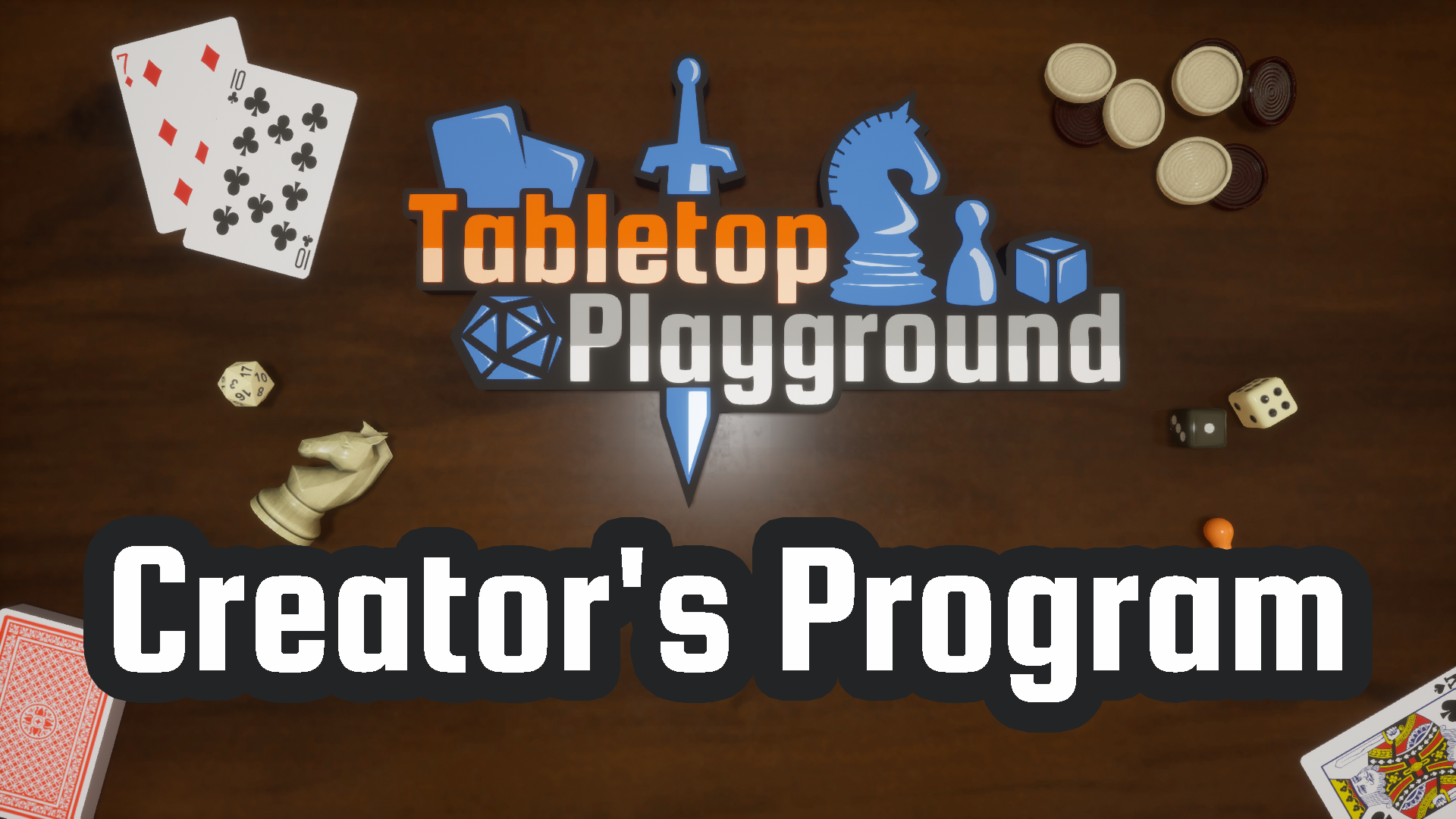 Importantly, the program is being run through mod.io, which will be our cross platform solution for mod/user-generated content. We're keen to bring Tabletop Playground to multiple PC storefronts (such as itch.io!) and platforms in the future, and to ensure everyone can access the same content uploaded by the community after release, we can't rely on Steam Workshop going forward.
To get involved in the Creator's Program and be some of the first players to get your hands on Tabletop Playground and contribute to the development, join our community Discord. We'll be handing out a limited amount of codes every fortnight to members of our Discord.
Read more about the Creator's Program on our new F.A.Q. page: https://tabletop-playground.com/faq/
And check out the Tabletop Playground mod.io page here: https://tabletopplayground.mod.io/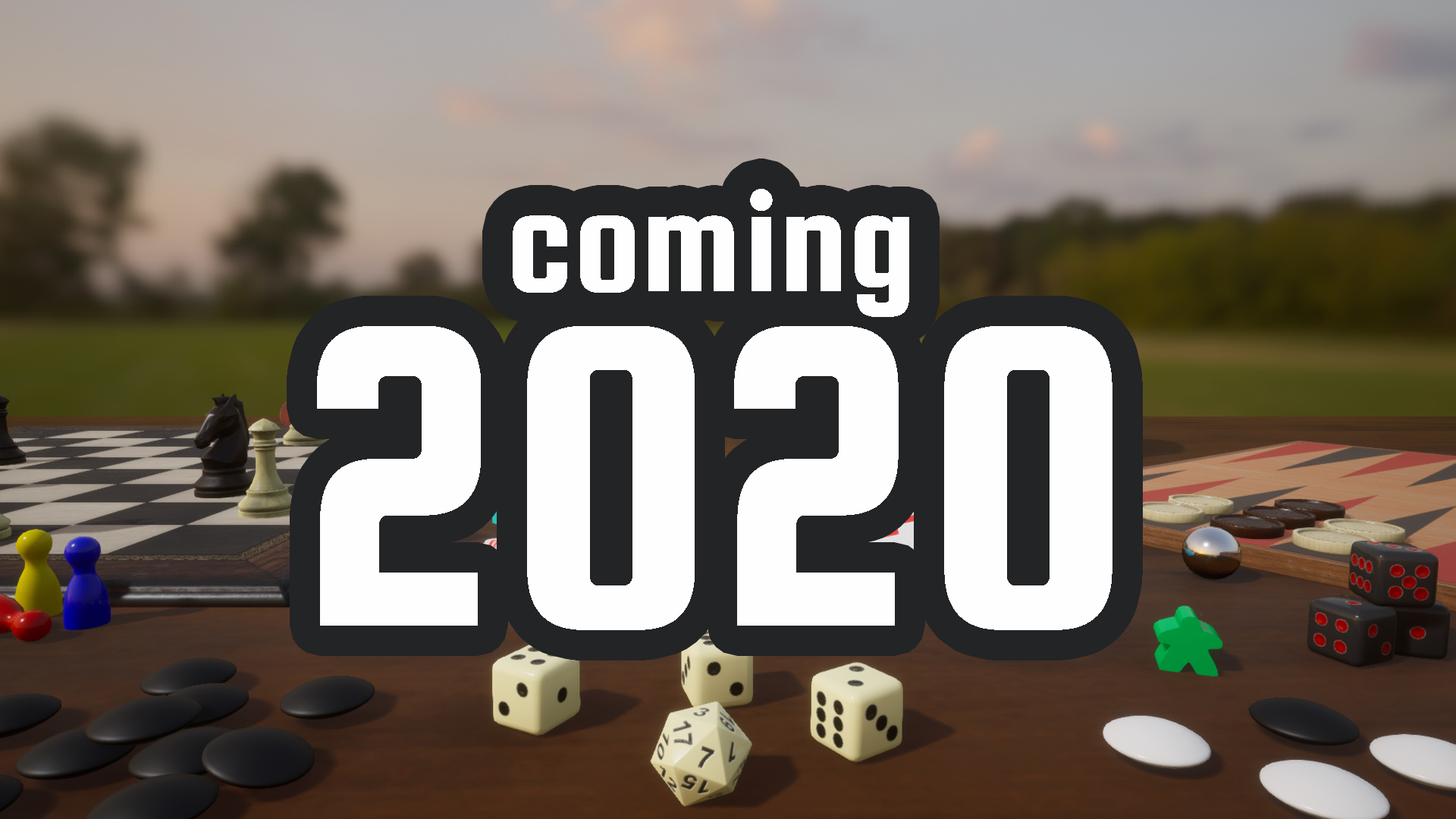 Another important announcement is that Tabletop Playground will be releasing on PC and VR in 2020. Previously we had been working towards a 2019 release, but through our community's feedback, we've decided to add several more features and therefore decided to push back the launch to 2020.
We look forward to having you continue to give us feedback through the Creator's Program and adding new features for you to check out and test as we head towards our full launch next year.
We're currently hard at work implementing JavaScript scripting at the moment and we'll have more news to share on that front in the coming weeks! Until then, we look forward to chatting with you more about the Creator's Program and Tabletop Playground on Discord. To make sure you don't miss any updates, follow us on Facebook, Twitter and sign up to our newsletter.